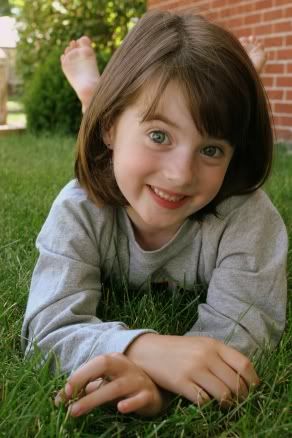 <--- There she is... Eldest child of 3. AKA, Gracie-bear... or "Bear". In the event that my loud mouth is out-of-service, she'll be happy to step right in. Full of energy, drama, and song, she's what I always wanted to be as a child. It is now my goal NOT to live vicariously through her, and I'm having a hard time! I'd say she's me with flair. I was a pretty subdued child. I was happier reading a book than performing a show-tune. I'd say that trait got passed on to my sweet middie child...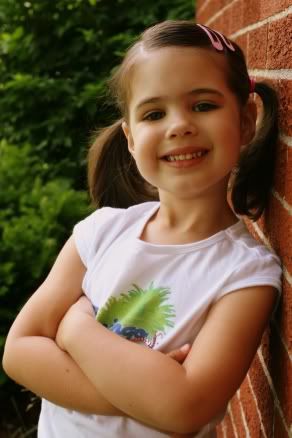 Over there, on the right... she's Middie. God bless her fragile little head. ;) I wish she didn't fit "middle child profile" to a "T"... but she does! If books were her life, she'd be fine with that. I'm actually fine with that, but I know she needs to be well-rounded. She's a goofball and has aquired my "warped" sense of humor (I call it "smart-humor", but many disagree). We both think it's funny when someone trips and falls...
She's such a joy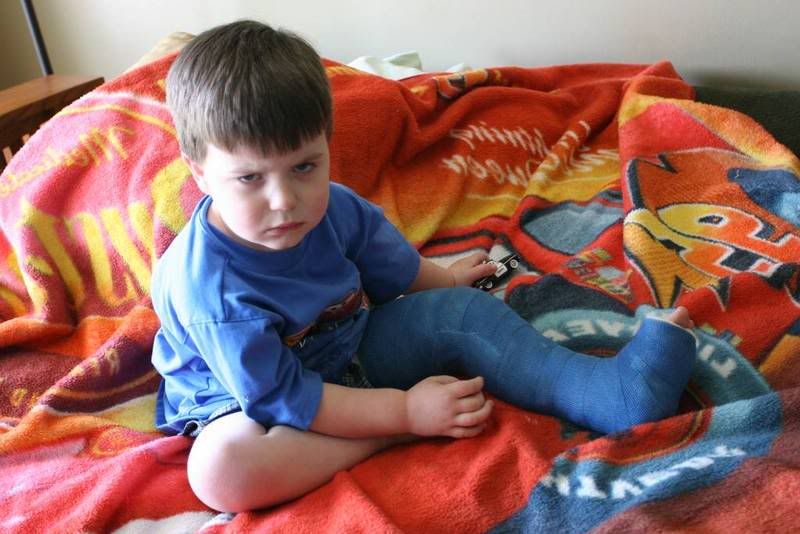 <--- That's Little Guy. I could just bite his sassy little face! Okay, so he's babied. BY THE WHOLE FAMILY! God help the woman that thinks she's getting by the mom and 2 older sisters during the teenage years! (late teenage years... maybe.)
He takes the world by the horns, freaking me out in the progress. I have made it my goal to make him "Momma's Boy." I don't have to try very hard... I guess it comes naturally for "baby boys."