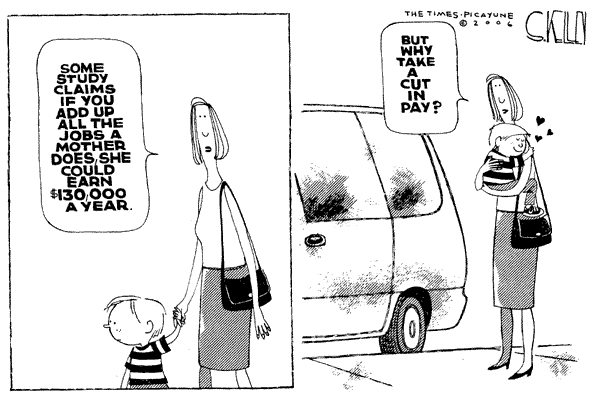 Is it even POSSIBLE to put a price-tag on this job?
I wouldn't trade it in for all the money in the world.
I really wish more people would quit living beyond their means and realize the importance of being home with their children... it's the most important "job" in the world.
Click here, very interesting
MOM'S SALARY
~Loo