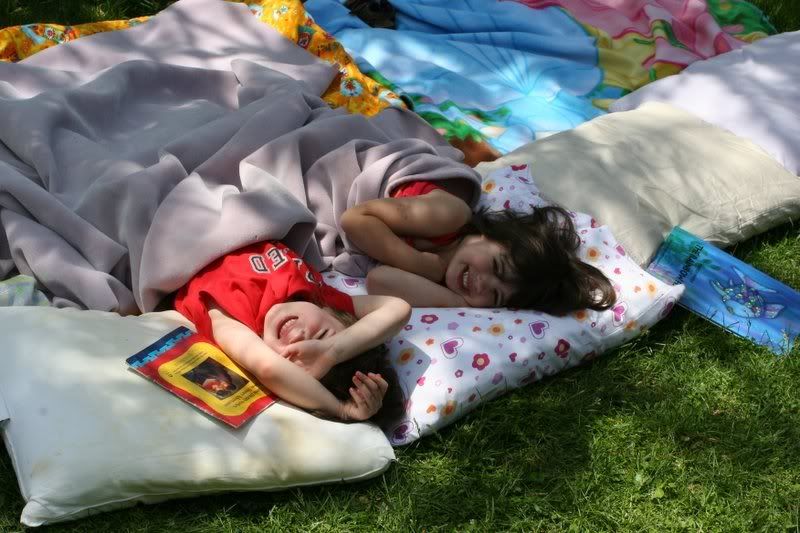 ... where it takes everything in my power to pull my children away from their play.
See, I am supposed to. I teach them at home. The world wants me to think that what I am doing is
WRONG
or a
DISSERVICE
! Are you kidding me?
I have such a peace about just letting them be children right now. There will come a time, VERY SOON, where "hitting the books" will be critical to their intellectual development.
It is so obvious that their desire to learn is natural. I know my children and therefore I know when to "kick it up a notch".
Right now we read, play games, take nature walks, cuddle, laugh, and paint pictures.
And to me, this is what THIS TIME is all about.